It's always a treat visiting other farms, farmer's markets, and homesteads. We enjoy seeing how other people use their land, what breeds of animals they have, and how their crops fare.
A field trip to Paulus Farms in Mechanicsburg, PA enlightened us on more exotic breeds of animals. French Guineas and Peacocks lived alongside standard American chickens. Scottish Highland Cattle delighted us with their play (they were quite sociable and gentle).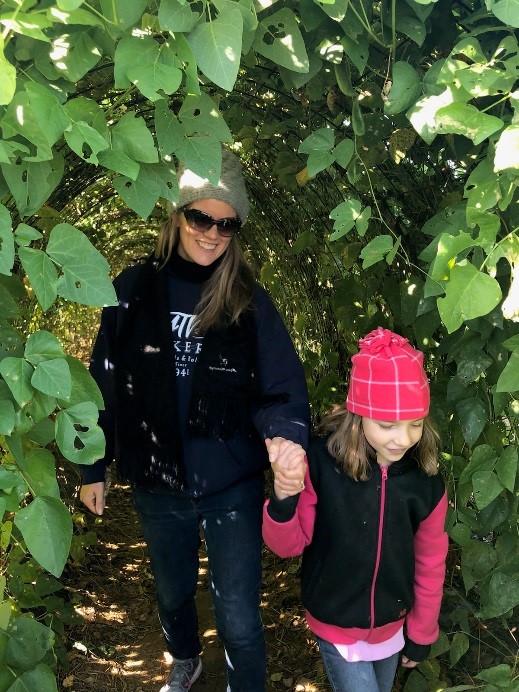 A variety of ducks enjoyed a small, self-aerating waterfall pond. Goats of different sizes and breeds romped on a jungle gym.
Using field corn in lieu of playground mulch was a super fun alternative for the kids!
And a never-ending tunnel-shaped trellis provided a most entertaining way to learn about lima beans (and sample a few fresh off the vine)!